Networking Services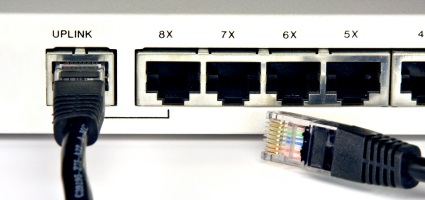 With over 20 years of computer networking experience, Meridian Computer Corporation offers the following networking services. These services and available for both commercial and residential applications.
Wired Networks -
Design, Build, Wire (cabling services), Troubleshoot, and repair all ethernet based computer wired networks.
Wireless Networks -
Design, Build, Troubleshoot, Repair and Deploy Wireless (WiFi - "Hotspot") Networks including the latest protocols and security measures such as WPA and WPA2. Wireless Routers and Access Points, Guest Networks for internet access only (blocking routing to internal networks), wireless isolation, and wireless bridges and repeaters.
VOIP Phone Systems -
Work with major SIP providers and most VOIP phone systems including: Polycom, Cisco, Linksys, Zyxel, Plantronics, and most others.
Domains & Active Directory -
Build new and repair/troublshoot existing Microsoft Domain/Active Directory based business networks.
Microsoft Exchange -
Deploy New and/or Service existing Microsoft Exchange Servers: Exchange-5.5 through 2010. Including advanced sync features such as: SSL Certificates, ActiveSync, and HTTP over RPC/Outlook Anywhere.
Terminal Servers -
Design and Deploy new terminal servers, as well as, Implement, Troubleshoot and Repair existing Terminal Server deployments.
RDP and VPNs -
Provide Remote Desktop and Virtual Private Network remote solutions and troubleshooting. WANs/VPNs to connect together remote sites securely through the internet.
Routers, Firewalls, Security -
Deploy Routers, Firewalls, and Basic Security Measures. Specializing in Dell Sonicwall Security Appliances, Firewalls, and Routers.

OUR GOAL: To provide exceptional service at a competitive price.